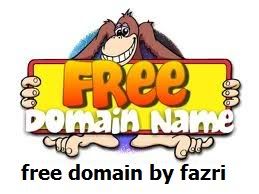 List Of totally 100% free domain service free domains service totally free subdomain service free subdomains service free dns control free url forwarding free short url name free url redirection free url shortening
Free Domain List:
yourname.tk
yourname.shorturl.com
yourname.2ya.com
yourname.vze.com
yourname.1sta.com
yourname.24ex.com
yourname.hitart.com
yourname.bigbig.com
yourname.2freedom.com
yourname.2fortune.com
yourname.2truth.com
yourname.2savvy.com
yourname.2tunes.com
yourname.2fear.com
yourname.2hell.com
yourname.mirrorz.com
yourname.echos.com
yourname.ebored.com
yourname.antiblog.com
yourname.dealtap.com
yourname.filetap.com
yourname.funurl.com
yourname.alturl.com
yourname.hereweb.com
Free domain co :
yourname.co.cc
yourname.co.nr
Free domain ir :
yourname.dom.ir
yourname.2ir.ir
yourname.coo.ir
Free domain net :
yourname.ne1.net
yourname.0vr.net
Free domain org :
yourname.r8.org
Free domain tf :
yourname.net.tf
yourname.eu.tf
yourname.us.tf
yourname.int.tf
yourname.ca.tf
yourname.de.tf
yourname.at.tf
yourname.ch.tf
yourname.edu.tf
yourname.ru.tf
yourname.pl.tf
yourname.cs.tf
yourname.bg.tf
yourname.sg.tf
Free domain lv :
yourname.de.lv
yourname.at.lv
yourname.ch.lv
yourname.ar.at.lv
yourname.co.at.lv
Free domain gg :
yourname.at.gg
yourname.ch.gg
yourname.de.gg
Free domain tt :
yourname.us.tt
yourname.uk.tt
yourname.ca.tt
yourname.eu.tt
yourname.es.tt
yourname.fr.tt
yourname.it.tt
yourname.se.tt
yourname.dk.tt
yourname.be.tt
yourname.de.tt
yourname.at.tt
yourname.au.tt
yourname.co.uk.tt
yourname.com.au.tt
Free domain de :
yourname.4bundeskanzler.de
yourname.cybermonn2000.de
yourname.freesubs.de
yourname.js4.de
yourname.lz3.de
yourname.mp3d.de
yourname.rocken.de
yourname.rockt.de
yourname.rockz.de
yourname.rulen.de
yourname.rult.de
yourname.rulz.de
yourname.s3p.de
yourname.sucken.de
yourname.suckt.de
yourname.suckz.de
yourname.uk8.de
Read More About Free Domain:
www.unonic.com
At UNONIC™ you can register several Domains worldwide!
UNONIC™ offers a multiplicity of free Domains. The registration is fast and simple.
Domains from UNONIC™ works with each free webspace and webhosting provider and offer beyond that still another number of professional, additional features.
#absolutely free of charge - forever!Free domains and redirect service!
#no compulsory advertisement!
#free web stats for your homepage!
#easy to use professional domain tools!
#Forwarding is possible to any URL - no matter which webspace provider!
#Search engine optimized.
Labels: free domain
www.europnic.com
How do you get your personal domain?
1. First examine under "Name available?", whether the domain name wished by you is not yet assigned.
2. Click on the function "Register" and fill out you the form, in which you indicate e.g. the target-URL, title of your homepage etc.
3. By submitting the form your domain is registered and immediately attainable! World-wide!
What a free domain from EuropNIC™ offers to you:
Feature
Absolutely free of charge SemaCache™-Acceleration Detailed Statistics
Alterable at any time (24/7) Search engine submissions Metatag support
Works with any webspace provider Unlimited E-mail adresses* Favicon support
No forced advertisements WAP-ability Free support
URLCloaking Search engine optimized Case in-sensitive Domain
PathForwarding Availability guaranteed Multi-Domain administration
Attainable with "www" and without AccessProtection by AccessProtect™ ... and much more!
Labels: free domain
www.kurzurl.de
Domains For Free - Worldwide!
Register your own Domain now - 100% free!
Forget long Internet adresses!
At KurzURL.de™ you can register several Domains worldwide!
KurzURL.de™ offers a multiplicity of free Domains. The registration is fast and simple.
Domains from Kurzurl™ works with each Webspaceprovider and offer beyond that still another number of professional, additional features.
Even if your Webspaceprovider changes: Your Domain always remains with you and can be forwarded completely simply to your new Webspaceprovider!
Protect your personal domain, before another person claims it!
Register now for your domain - absolutely free of charge!
Labels: free domain
www.coo.ir
Change your long Address to short Address with our service FOR FREE !
Labels: free domain, url forwarding
www.2ir.ir
Dot 2IR Dot IR is a FREE domain registry for all websites on the Internet. It has exactly the same power as other domain extensions, but it's free! Because it's free, maney user's use from this service.
Labels: free domain, url forwarding
www.joynic.com
Features
With a domain from JOYNIC™ you receive a number of services! Of course everything free of charge!
> Free of charge forever!
For a domain from JOYNIC™ no costs arise for you. This service is absolutely free and will always remain free, be it for commercial or private use.
> No banners/no compulsory advertising!
When accessing your personal domain no compulsory advertising in form of pop-up windows, delay pages or frames will be shown! However, you do have the choice of displaying a popup or integrating a small link or button which points to this service. Sure, without being obliged to do this.
> Forwarding is possible to any URL, no matter which provider!
You can forward your personal domain from JOYNIC™ to any chosen URL. Forget long internet addresses such as:
http://user.providername.com/users/category/your-name/index.html.
The success of a site on the internet is often due to a nice, short address wich can be easily be remembered.
> PathForwarding
Through the technology that is PathForwarding, you can indicate any chosen directory or file at your provider!
Example: A directory that is available under the following:
http://users.my-provider.com/membername/directory
is also available through your domain from JOYNIC™:
http://www.your-name.us.tt/directory
> URLCloaking
If a visitor reaches your homepage through your domain from JOYNIC™ he will not see the URL it is actually located at: The browser will only show the domain from JOYNIC™ instead!
> Detailed Access Statistics Top!
With detailed statistics, you have access to every part of your visitors experience: When did my homepage have how many visitors? Which screen resolution did they use? Which Browser was used? Which Provider do my visitors use? From where did the visitors come? Access according to days, hours, and more!
> Email ..@your-name.us.tt*
All emails that are sent to something@your-name.us.tt, will automatically be forwarded to an email address requested by you! E-mails sent to service@your-name.us.tt will reach you as well as phantasyname@your-name.us.tt!*
> Automatic submission to 250+ search engines
You can add your domain automatically at 250+ search engines with the click of a mouse! Of course also free of charge!
> Search engine optimized!
Your domain from JOYNIC™ is supported by all search engine robots and spiders! By entering special keywords you will enable an easy indexing!
Even if you already have a domain, the chances of your visitor finding it will rise with another domain from JOYNIC™!
> Reachable with "www" or without!
Your domain will certainly be reached at http://www.your-name.us.tt and http://your-name.us.tt!
> Full support for your personal favicon!
Present your visitors with your own personal favicon when they enter your site! This way it will under certain circumstances be shown in the browser line, as well as the desktop, if your visitor should bookmark your site!
> Access Protection - user administration included! New!
You can protect your domain from disallowed accesses, so that only authorized users have access to your site by inputting their user name and password! Further features: Unlimited users, self registration by user, passwort reminders for users, individual page for "access denied " and still much more!
> MetatagGenerator
Optimize your site with metatags! By simply filling out a form metatags will be generated automatically, that you then only have to include in your site!
> WAP-ability!
You can use your domain also for your WAP-page. Tip: Simply register additional wap.your domain.us.tt for your WAP-page.
Labels: free domain
www.ne1.net
Free URL Redirection
This site offers free domains in the form of you.ne1.net or you.r8.org or you.0vr.net
We offer two types redirection modes: direct redirection and cloaked redirection where the target/true URL is hidden. All new accounts start as normal accounts with cloaked redirection with a small warning/ad frame at the top of the page.
Normal accounts can be upgraded to premium/ad-free after you provide a link back to NE1.net and drop us an email.
Labels: url forwarding
www.co.nr
That is Free subdomain of .co.nr free domain name. Plus No ads at all, free URL redirection (free URL forwarding), free URL cloaking & masking, path forwarding. - Free short url redirect!
"Basic Free Domain Name Package: Let's list the most important FEATURES of this package here:
Free Domain Name - www.yourname.co.nr that is a free subdomain name of .co.nr domain
Free Short URL - we provide one of the shortest free web address on the net.. What can be shorter than a domain name? - Only a free domain name :)
Free URL Redirection also known as free URL forwarding or domain forwarding service to redirect your free domain name to your real website address
Free URL Cloaking also known as Free URL Masking - is used to mask a real website address with the Free Domain Name. So, your free domain name will always be in the location bar of your website visitors' web browser.
Free Path Forwarding for both subdirectories and files. Path forwarding can be used if you want to access e.g. a subdirectory or some files using your free domain name forwarding address - e.g. http://www.domain.co.nr/forums/
META TAGS support - the most important meta tags such as Title, Description, Keywords, Robots, and many other meta tags are supported - they are very important for your website to be indexed by search engines.
Favicon support New - add your very own Favicon / shortcut icon to your free shorter URL address in order to arrange personalized bookmarks for your web site.
No banners & No Popups, actually, NO ADS at all - and we are not going to add them in future. Enjoy our free and banner free service!
and much, much more"
Labels: free domain, url forwarding
www.shortURL.com
Establish a permanent subdomain address free for life without yearly domain fees. If you ever need to change website providers, simply update your ShortURL address to URL forward to the new location. ShortURL.com has maintained 99.9% uptime and excellent support since 1999.
ShortURL offers a number of features, many unique to our business. All area accessable through a user-friendly control panel.
Features:
# Subdomains
# Path Forwarding
# Prefix Forwarding
# Prefix Path Forwarding
# URL Masking
# Frame Kill
# Traffic Reports
# Mirror Management
# Private Networks / Specific Ports
Labels: free domain
www.co.cc
Get a cool, simple and FREE CO.CC domain! No Ads
co.cc supports for CNAME, A, MX, NS records!
- Register A Domain Name
Free for life.
Up to 2 free domain names.
- You can transfer ownership of you domain to another person.
Full DNS control
and domain management
CO.CC provides free DNS
and MX services.
Labels: free domain
www.dot.tk
Rename a long web address (URL) into an real domain name
Register a domain name. It's FREE! For example: www.mydomain-name.tk
Labels: free domain
source